Welcome to Sherry's
Founded by friends Sherry and Ajay, Sherry's Salon is at the forefront of the hair and beauty world. Directors Sherry and Ajay both hold a Masterclass in Hair Design and Colour, ensuring your visit to the salon will be an exceptional one. With their team of fully qualified and experienced staff, you will be offered client care of the highest standard, as well as expert advice in all aspects of hair and beauty.
State Of The Art Treatment Rooms
Accredited Guinot And CACI Salon
Team Of Qualified Professionals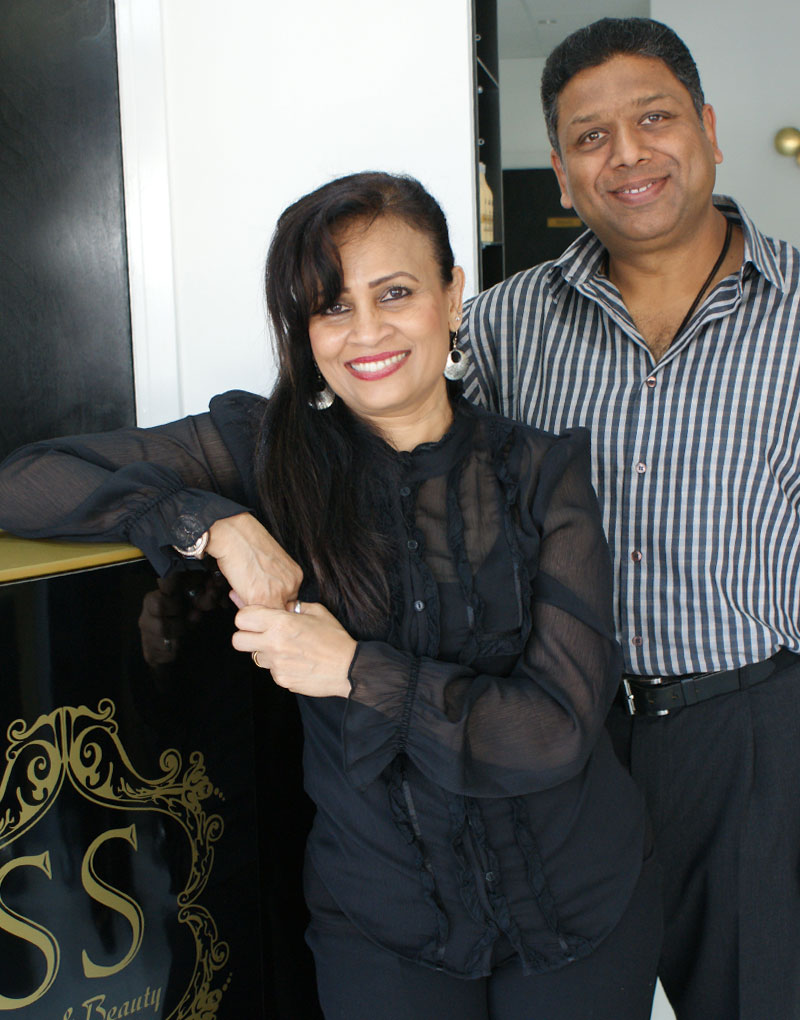 Our Story
This section needs additional text highlighting your history and accomplishments within the industry and where you have been and what you have done. Then continues with the below text….
Sherry's Salon is proud to have been awarded five stars by The Good Salon Guide – the only independent guide to quality standards in hairdressing and beauty, so you can be sure you're in safe hands. Sherry's Salon was also voted Hair Salon and Top Rated Salon of 2017 by The British Hair and Beauty Awards.
With an in-house training programme that ensures team members provide clients with the results they expect from a five star salon, we pride ourselves on listening to our clients' requirements and offering a service that is worthy of the Good Salon Guide's top accreditation.
Testimonials
What They Say

"Perfection.Literally. One of the best hairdressers I've been to, including high street branded ones. If your hair isn't loved from here, you're betraying your hair! "
Neesa Khurram
"I only come to Sherry's Salon for my haircuts! My recent haircut was terrific – it was exactly how I wanted it. Val blow-drys and styles my hair for that perfect salon look. Sherry's Salon has a great team"
Neera Modi
"Thank you Sofia and Kelly for my fab treatments"
JA
Phone
01895 624264 / 01895 621241
Address
80 High Street, Ruislip, HA4 7AA